10 Years of Regulatory Change
Register to listen to our on-demand webinar to learn how 10 years of regulatory change has affected the risk and compliance function in the US and beyond.
Join Susannah Hammond, Todd Ehret and Sean Beals for an engaging discussion reflecting on 10 years of survey results from our industry renowned cost of compliance report. The information captured within the report spans the globe, with data points varying from region to region. This on-demand webinar will provide an insightful look at the global landscape with focus on the current and historical landscape of the North American region from Todd Ehret, our senior regulatory expert in the Americas.
Event information:
Recorded on: September 12th, 2019
Topic: Cost of Compliance - 10 years of Regulatory Change
Speakers: Susannah Hammond, Todd Ehret and Sean Beals.
The discussion will provide opportunities to learn about a variety of topics including:
Regulatory challenges facing compliance practitioners including budgeting, staffing, and communication with boards;
Impact of technology and outsourcing on compliance functions;
Importance of enhancing compliance skill-sets;
Predictions for the coming years as to the most significant challenges faced by compliance practitioners; and
Managing the rise in personal liability.
Our experts discussed the key highlights from the report while also focusing on what challenges and opportunities the next 10 years bring for compliance professionals. Register to get access to the on-demand discussion.
About the speakers
Susannah Hammond, Senior Regulatory Intelligence Expert
Susannah Hammond is a senior regulatory intelligence expert and joined our regulatory intelligence team from GE Capital Bank where she was head of compliance. Susannah has over 25 years' wide-ranging experience in international and UK financial services.

A qualified chartered accountant, Susannah's compliance career includes SG Warburg, Caspian Securities and PricewaterhouseCoopers. She was head of international regulatory risk for the Halifax Group and became head of retail regulatory risk for HBOS plc upon Halifax's merger with Bank of Scotland.
Todd Ehret, Senior Regulatory Intelligence Expert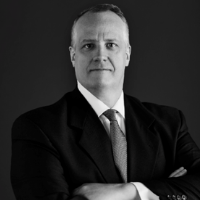 Todd Ehret is a senior regulatory intelligence expert for Thomson Reuters Regulatory Intelligence. With more than 25 years' experience on Wall Street, Todd has a tremendous breadth of experience on both the buy-side and sell-side at large and small firms dealing with both institutional and retail clients.

Todd was an investment professional at the hedge fund and private equity firm, Eos Partners. Later, he oversaw the broker-dealer equity trading desk at Weiss, Peck & Greer, a division of Robeco Investment Management. He left Robeco to help launch the global hedge fund Sophrosyne Capital, where he was the RIA's Chief Operating Officer and Chief Compliance Officer for nearly a decade. Todd has passed numerous FINRA Series exams and managed numerous regulatory inquiries and exams throughout his career. Todd has a B.S. in political science from the University of South Dakota.
Sean Beals, Global Head of Regulatory Intelligence (Moderator)
Sean has over 20 years of experience in Financial Services and started his career at a renowned hedge fund in Marin County, California, where he worked with portfolio and trading systems. After relocating to New York in 2001, he became SVP and Head of Professional Services at Fidessa - one of the most widely used order and execution management systems in the industry.

Sean has been with the Thomson Reuters Regulatory Intelligence team for ten years. He is currently a Global Head of Regulatory Intelligence at Thomson Reuters and brings a wide array of experience in helping customers navigate the ever-changing regulatory landscape.